Schedule a Home Visit Appointment for Acupuncture and TCM (Traditional Chinese Medicine):
We are currently offering home visits to the Cedar Creek Lake area ($95), Kaufman, Corsicana, Athens, and Ennis areas ($120). At this time please call or text to inquire, or schedule your appointment, at 808-387-9647. Text message is the preferred way to make first contact - please text first if you can.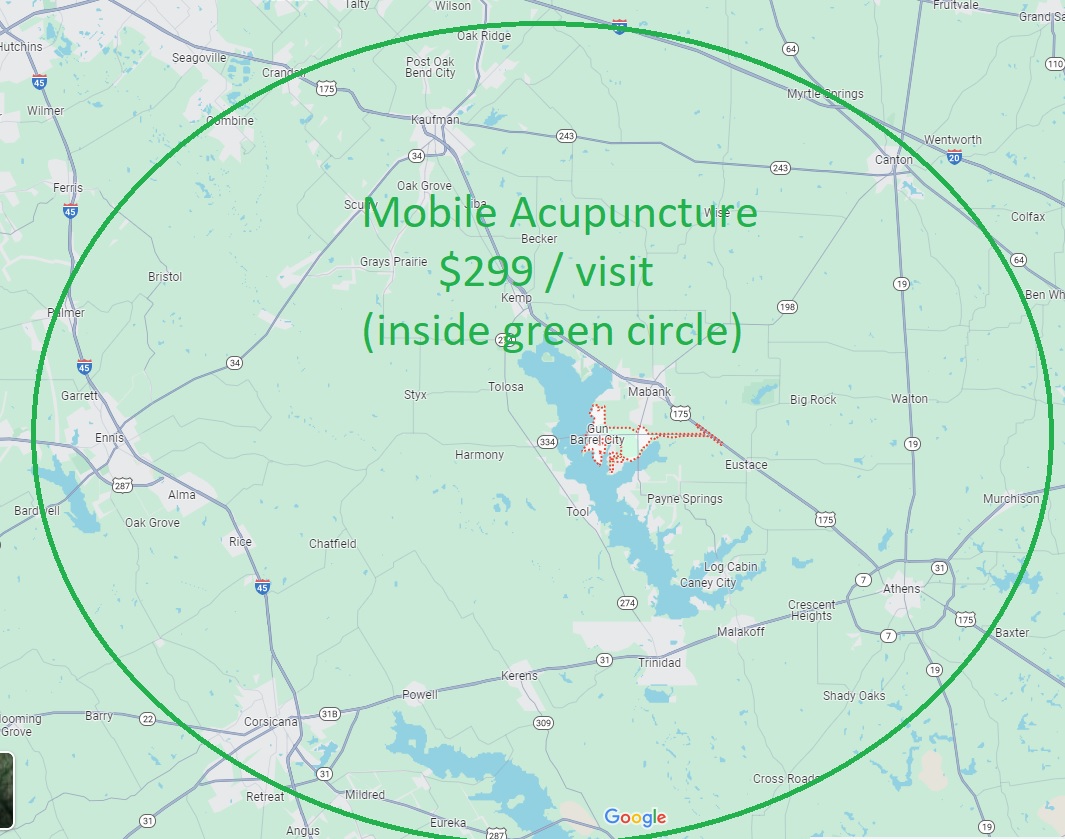 Yes, the acupuncturist can bring a treatment table, cups for cupping, clean linens (sheets), intake forms, e-stim (tens unit), general supplies, and more to your location. First visit is about 90 minutes with intake. Follow up visit should be under 1 hour.
Please provide your own pillows for the treatment (a minimum of 2 pillows are recommended). If you do not have pillows please advise the acupuncturist when scheduling.
We do offer free initial consult by telephone, text Justin at 808-387-9647 to get the process started today.